Making a Word document a report template

Docentric Toolkit Help
Send Feedback
If you successfully instaled the Docentric Toolkit, you should notice a new Ribbon tab called Docentric in MS Word application. In case a new document was opened, most buttons are disabled.
If you want the document to be a report template you need to enable/mark it as a template. To do so just click the Use as Template button. When you do this, the Ribbon buttons become enabled, which means you can start tagging it by adding Docentric elements to the template.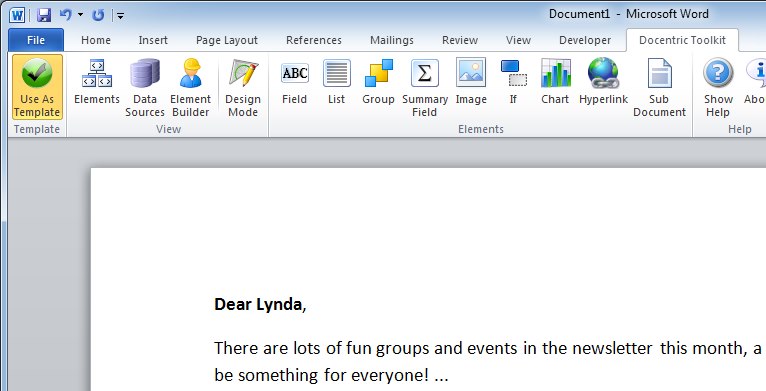 In fact, the Use as Template button indicates whether the currently opened document represents a report template. For example, if you open a previously created report template, you will notice that this button is already in the pressed state.